Graduate student research-in-residence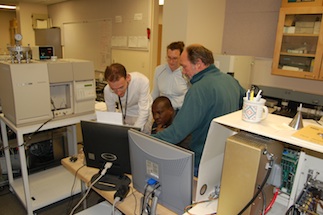 Each year, the ITCE program will support a limited number of short-course alumni to conduct research visits to labs of course instructors. These exchange visits are intended to allow students to begin to actively develop regional-to-continental-scale research foci as a component of their graduate work. The visits should allow students to gain access to new ideas, skills, or data through collaborative work with faculty having expertise complimentary to that of the student's major advisor. Awards to support these research-in-residence opportunities will be made annually on a competitive basis.
The application period for the 2016-2017 Research-in-Residence Program is now closed. You can find more information about the program, including instructions regarding how to apply, under the Student Exchange tab at the top of the page.
Thank you to all those who applied for our 2016-2017 Research-in-Residence Program! A special congratulations to the twelve of you who were awarded funding to work with our faculty on research projects over the upcoming year.

Read more about the 2016-2017 Research-in-Residence Award Recipients and their projects HERE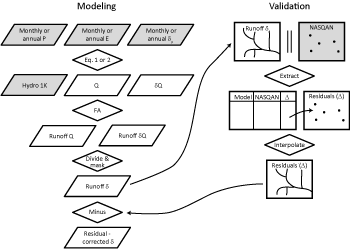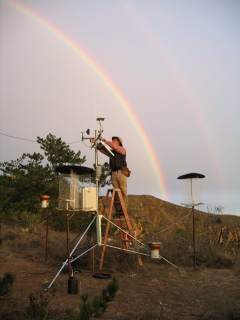 ITCE News!
New Instructional Video Module on Biogeography and Isotope Fractionation in C3 & C4 plants with Christopher Still! Check out all of the videos at the bottom of the 'Summer Courses' tab!
---
March:
New Publications - Two new papers by SPATIAL alum Sean Brennan involving salmon migration (here) and using dendritic network models to improve Strontium isoscapes (here)!
January:
New Blog Post - Former SPATIAL student Katie Wedemeyer-Strombel discusses her experience as a SPATIAL student last summer! (Check it out here!)
September:
Awards - Former ITCE post-doc Jennifer Cotton has received an NSF Macrosystems Biology Grant. Congratulations, Jen! (Check out the NEON press release here!)
New Publications - Former SPATIAL student Chabi Djagoun's work on carbon isotope niches in herbivores in a west African savannah is now available in Mammalian Biology - Free download until Nov 7th! (Check it out here)
July:
New Publications - Former SPATIAL student Giovanny Mosquera in two new publications involving high elevation tropical ecosystems (Hydrological Processes and Hydrology and Earth System Sciences)
May:
Awards - Congratulations to Jim Ehleringer for receiving the prestigious Rosenblatt Prize for Excellenc! (Read more here.)
April:
Presentations - Several SPATIAL & IsoCamp instructors and past students represented at the 10th annual (ISOECOL meeting in Tokyo!) last week.
---
---
IsoMAP is a dynamic, online workspace for spatial analysis, modeling and prediction of stable isotope ratio variation in the natural environment. The initial realease of the IsoMAP gateway is now live and supports precipitation isotope ratio modeling. Visit IsoMAP to learn more or to start making isoscapes today!